Freelance Copywriting
That Connects You to Your Customers
Bridge the Gap Communication helps you reach your customers across the nation with expert copywriting and marketing strategies.
Writing and Marketing Services We Offer
Blogging and Content Marketing
Blogging and content marketing have a huge impact on your company's search engine optimization.
Email Marketing
Email marketing is still one of the greatest tools for closing the deal in a sale.
Event Planning and Management
So many tiny details go into the execution of a successful event. Want help with coordinating catering, vendors, presenters and more?
Marketing Strategy
Success isn't just in the tools or frequency it's in the strategy. Marketing strategy combines understanding your customers with the right marketing mix to create brand and product awareness to close more sales.
SEO Blog Writing
Blogs have a huge impact on your company's search engine optimization. If you're not reaching your customer's organically via search, it may be because your website's content isn't consistently refreshed
Testimonials & Featured Clients
"I needed a professionally written article with a quick turnaround on a tight budget... Rebekah fit the bill on all of those things. Would definitely recommend to anyone!"
– Fabrica Creative
"I would highly recommend Rebekah and Bridge the Gap, to anyone! She works hard to grow our business, and her creative ideas have attracted new customers, while engaging our base. She is very motivated and her work is exceptional! Overall, I have been very pleased, and plan to continue to work with her into the future."
"Rebekah is a joy to work with. She listens well, commits to the project, understands and meets deadlines and has exceptional writing skills. I look forward to working with her more."
Generate Traffic. Engage with Visitors. Develop Leads. Convert Leads to Customers. All It Takes is the Right Content.
Learn More About Freelance Copywriting And Digital Marketing On Our Blog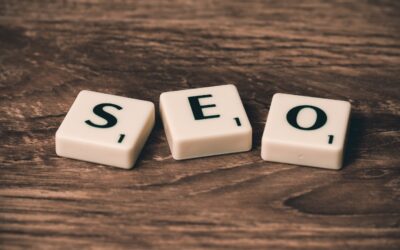 The question of whether to pay for a guest post service or not is an important one. While backlinks are an essential element of any good SEO and content marketing plan, you also have to be careful that these links are valuable and relevant. Publishing content on any...
About Freelance Copywriter Rebekah
Hi, I'm Rebekah, a passionate copywriter and digital marketer that loves helping companies connect with their customers.
I started my career in journalism and layered on marketing know-how. It's a powerful combination that enables me to write engaging content, on-deadline that delivers sales and marketing results.
Total commitment, respect and customer service is what you'll find when working with me. I'm an endurance athlete who loves triathlon and running, and I apply that commitment and hard work to everything I do.